Our goal is to offer a service of the highest possible quality and that is why we work with the best.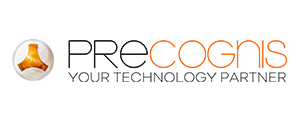 Precognis
Spanish company with a passionate team of process and technology consultants, detail and quality oriented. Its main objective is to create a more fluid and closer relationship with the client in the critical process of implementation, where a framework of complicity and commitment contributes to ensure the objectives of your company.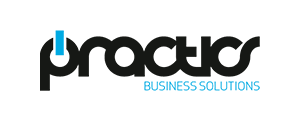 Practics
Experts in ERP, CRM, BI, Ecommerce and Apps implementation in sectors such as fashion (clothing, shoes, sports…), food, industrial and services. We provide a good understanding of business processes and help you to apply the best solutions to improve your organization with new technologies.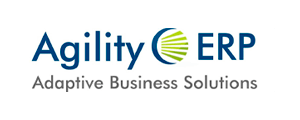 Agility ERP
We help companies deploy new businesses processes that integrate front line workers with existing systems and operations using web and mobile technologies. We provide consulting, deployment, and operational services to our clients for enterprise-grade solutions that are affordable, extensible and molded to specific business needs.
Syntegra Solutions
Syntegra Solutions provides both full service and project specific ICT support to major corporate clients across manufacturing and retail sectors in Zimbabwe and surrounding countries. Syntegra pursues a philosophy of technical partnerships in managing technology that result in significant value addition, partnering with both customers, software providers and developers to deliver innovative solutions in a fast moving and challenging environment.

Promantia
We work with small and medium businesses across domains and geographies , helping them tune-up their business process by providing consulting, implementation and maintenance services to successfully adopt enterprise solutions , leveraging our partnerships with ERP and other business solution vendors. Over the last decade we have implemented critical business solutions for our clients in 14 countries across 4 continents.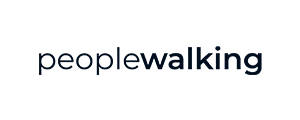 Peoplewalking
We have been implementing technological solutions for more than 30 years as managers in some of the world's leading technology consultancies. Large multinationals? Yes… but we left them to be closer to you, so that you would be first, so that you would feel close, so that you would feel really taken care of.
Parekh
Parekh Integrated Services Pvt. Ltd. (PISPL) is a Third Party Logistics service provider, offering Customized Supply Chain Solution to a wide variety of Multinational and Indian companies since 1981 – from Warehousing, Transportation, Freight Forwarding, Customs Clearance, Customs Bonded services, Customer Service, ERP solutions, WMS, Apps, Reverse Logistics, Payment Collection and all other supply chain related services including value adds. Currently, PISPL is managing companies spread across India primarily covering sectors such as Healthcare, Chemicals & Paints, Agri and Agro Chemicals.